---
Composite Decking Sunshine Coast
Composite decking can be confusing and overwhelming! With so many brands and specifications to consider making the right selection for your deck can be difficult.
At Stilus Design and Construction we specialise in low maintenance composite decking on the Sunshine Coast and have over 8 years experience researching different products.
We have helped many of our Sunshine Coast clients make the right choice for their new deck and aim to do the same for you.
What is composite timber decking?
Composite refers to anything that is made of more than one material. These materials are combined to form a new product with superior characteristics. In terms of composite decking these materials are generally wood, glue, sawdust, pvc and binding agents. The new product aims to replicate natural timber decking with added benefits such as; being low maintenance, non splintering, quicker to install and have the ability to use secret fixing systems.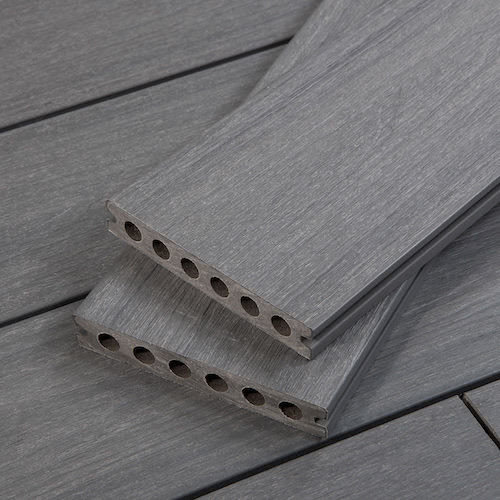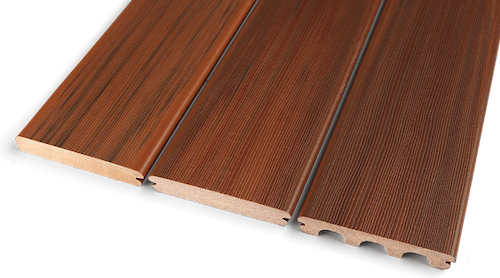 What our clients are saying...
These guys delivered the goods. A great range of products to choose from, very professional service. Would highly recommend!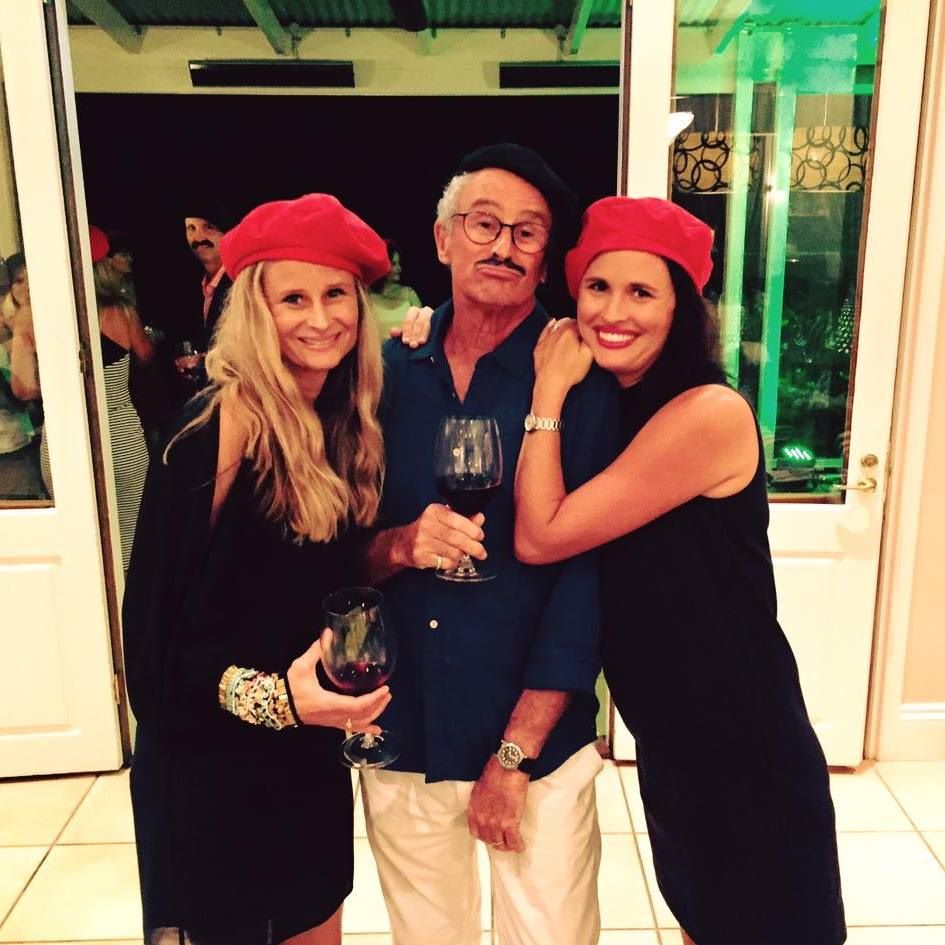 Jessica Hope
A very professional company which was great to work with from the initial quote through to the job completion. Glen was very helpful in addressing all our needs, answering our questions and offering advice. Our completed deck is first class and we can highly recommend Glen and his crew. Thank you Stilus Design and Construction.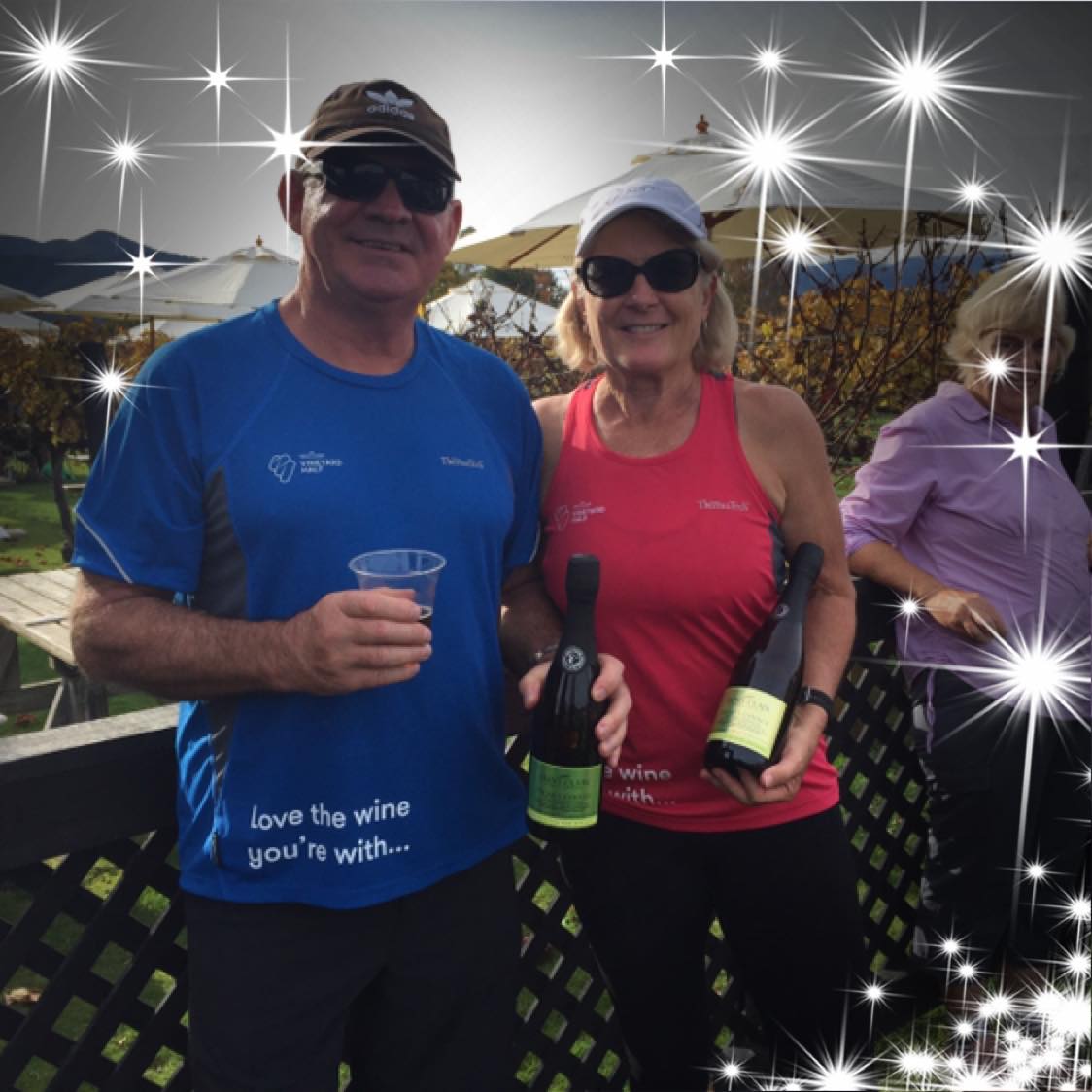 Denise Dilger
Why composite (low maintenance) decking?
If you are building a new deck or replacing an existing deck then you need to consider the advantages of composite decking.
Low Maintenance
The ongoing maintenance of natural timber can be expensive, tedious and ongoing. This costs you money and time keeping your deck looking good and performing well. Natural timber decks in full sun environments require oiling as often as every 9 months. Composite decking can offer a huge 25 year warranty, with many products only needing a general hose over once yearly.
Secret Fixing Systems
Most composite decking brands have a secret fixing system that allows the decking to be installed without top fixings. This improves the visual outcome of the deck and eliminates unsightly popped nails or broken screw heads.
Visually Appealing
Composite decking looks amazing once it is installed, offering deep rich colours and seamless long lines.
Types of composite decking we offer on the Sunshine Coast
There are several types of low maintenance decking boards available on the market which all vary between brands and manufactures.
Composite Decking or WPC
The most common decking board is Composite Decking or WPC (wood plastic composite).This is usually a blend of wood, plastic and binding agents.
Capped Composite Decking
The second type of decking board is Capped Composite Decking. It has a blended core and a protective capping layer to increase the strength and visual appearance.
PVC Decking
This type of low maintenance decking is available and made completely from plastic or PVC products.
Bamboo Decking
Similar to WPC, this type of decking is a blend of bamboo and binding agents used to create bamboo decking.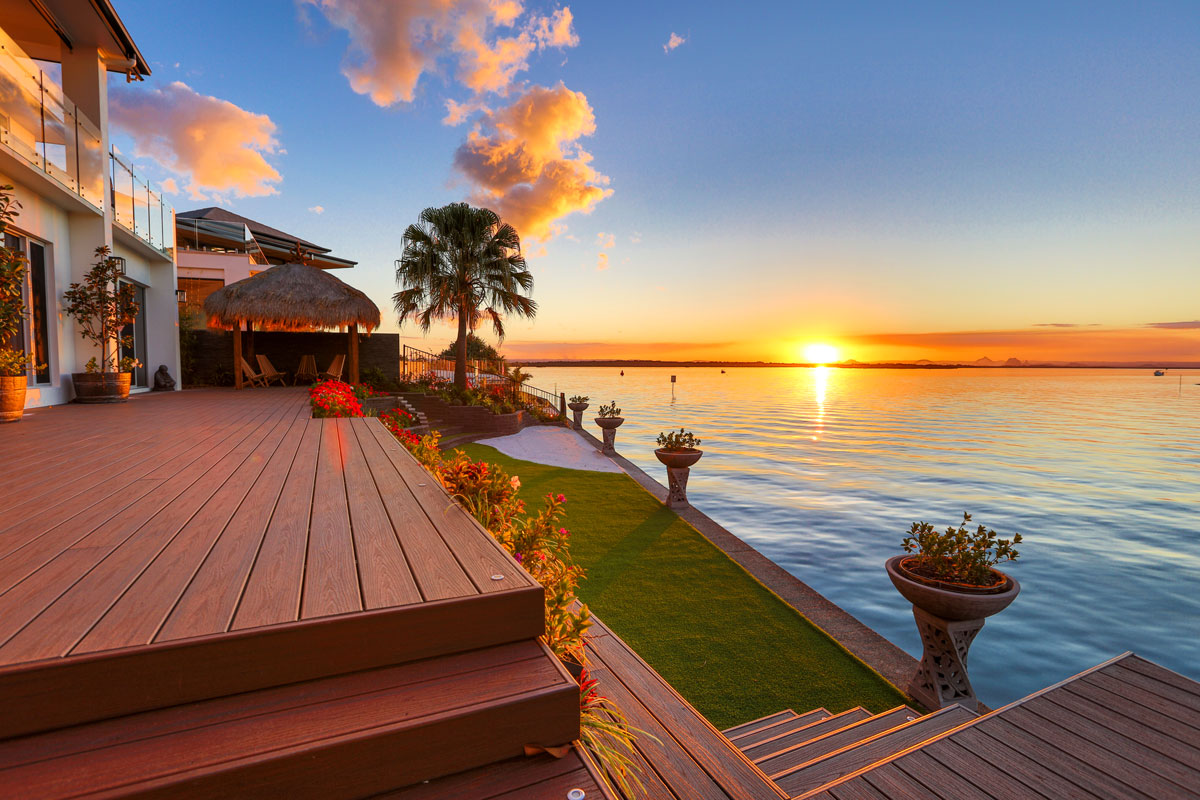 Size of composite timber decking?
The sizes of composite decking range between manufactures, however the most common sizes are between 90mm wide and 180mm wide. The thickness of the deck boards varies depending on the material compound and the strength required for adequate performance. The colours and finishes of composite decking also vary between manufactures and brands. Many of them take on a signature feel for the range that they offer.
Price of composite (maintenance free) decking?
Composite decking price ranges from $9 l/m to $130 l/m. Cheap composite decking generally has a lower warranty and is often imported from China. The best composite decking brands offer a huge 25 year warranty and have a superior finish to them. We supply and install superior composite decking brands on the Sunshine Coast which are manufactured in countries like the USA and Britain.
Brands of the best composite timber decking?
There are many brands and styles of composite decking available on the market today. It is important to understand that each brand is different and that their installation can differ greatly. Our range of low maintenance decking board brands are below:
Outdoor composite decking vs wood?
With so many brands and styles of outdoor composite decking available in the market and on the Sunshine Coast, it is important to know how they differ from timber.
Reading the individual manufactures guide will often give you the best knowledge about the materials used to produce the decking.
In most cases the main difference between composite decking vs wood are:
Lower Maintenance Costs and Time
Quicker to build
Improved fixing techniques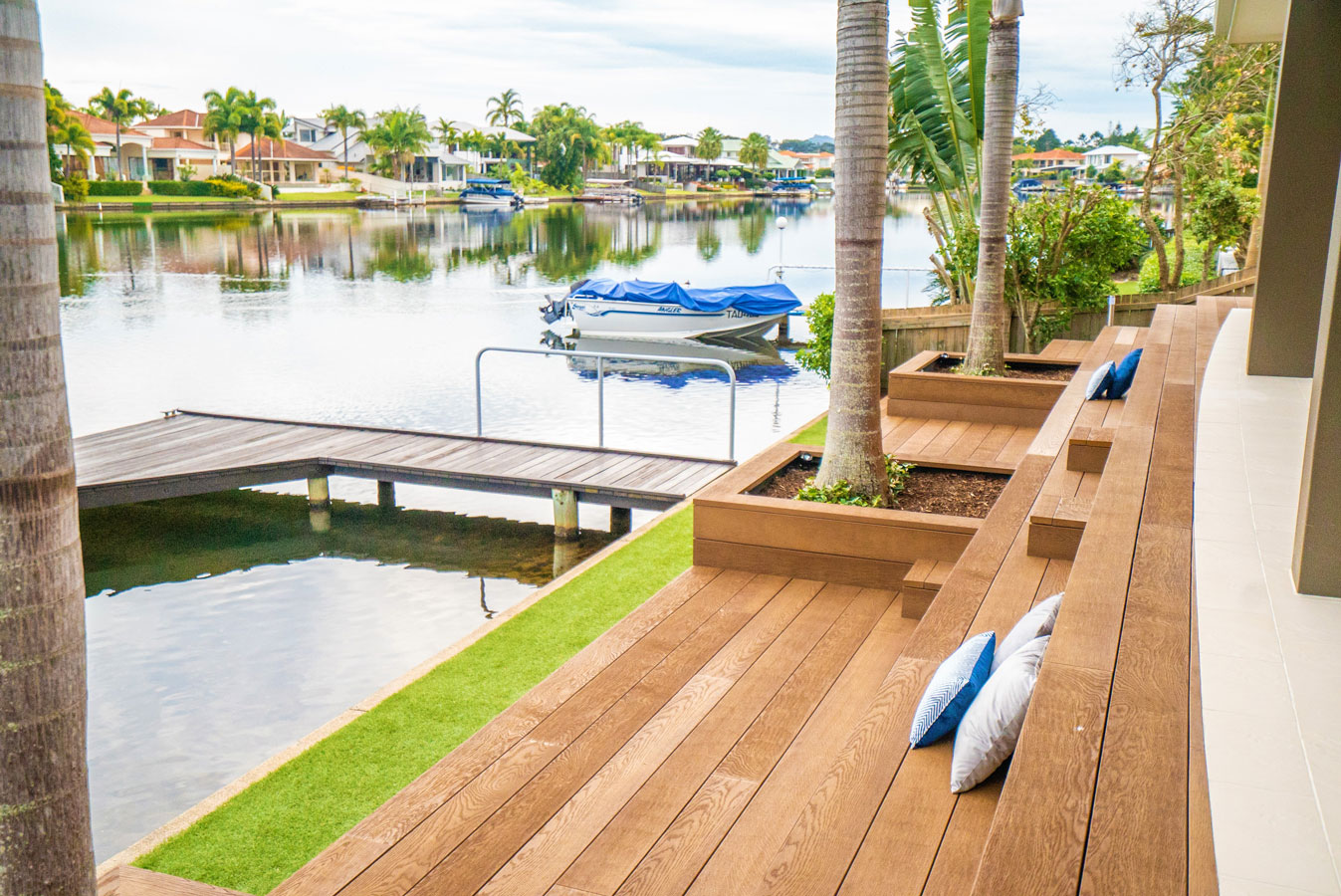 ---
---
Building Decks With Composite Decking
As a building company who specialises in outdoor construction we can supply and install composite decking for you. We also offer a consultation service if you wish to buy composite decking and DIY the installation. DIY composite decking installation is not recommended as products are usually only warrantied if installed by a licenced professional.
Building Decks With Composite Decking
As a building company who specialise in outdoor construction (particularly decks Sunshine Coast) we can supply and install composite decking for you. We also offer a consultation service if you wish to buy composite decking and DIY the installation. DIY composite decking installation is not recommended as generally products are only warrantied if installed by a licence professional.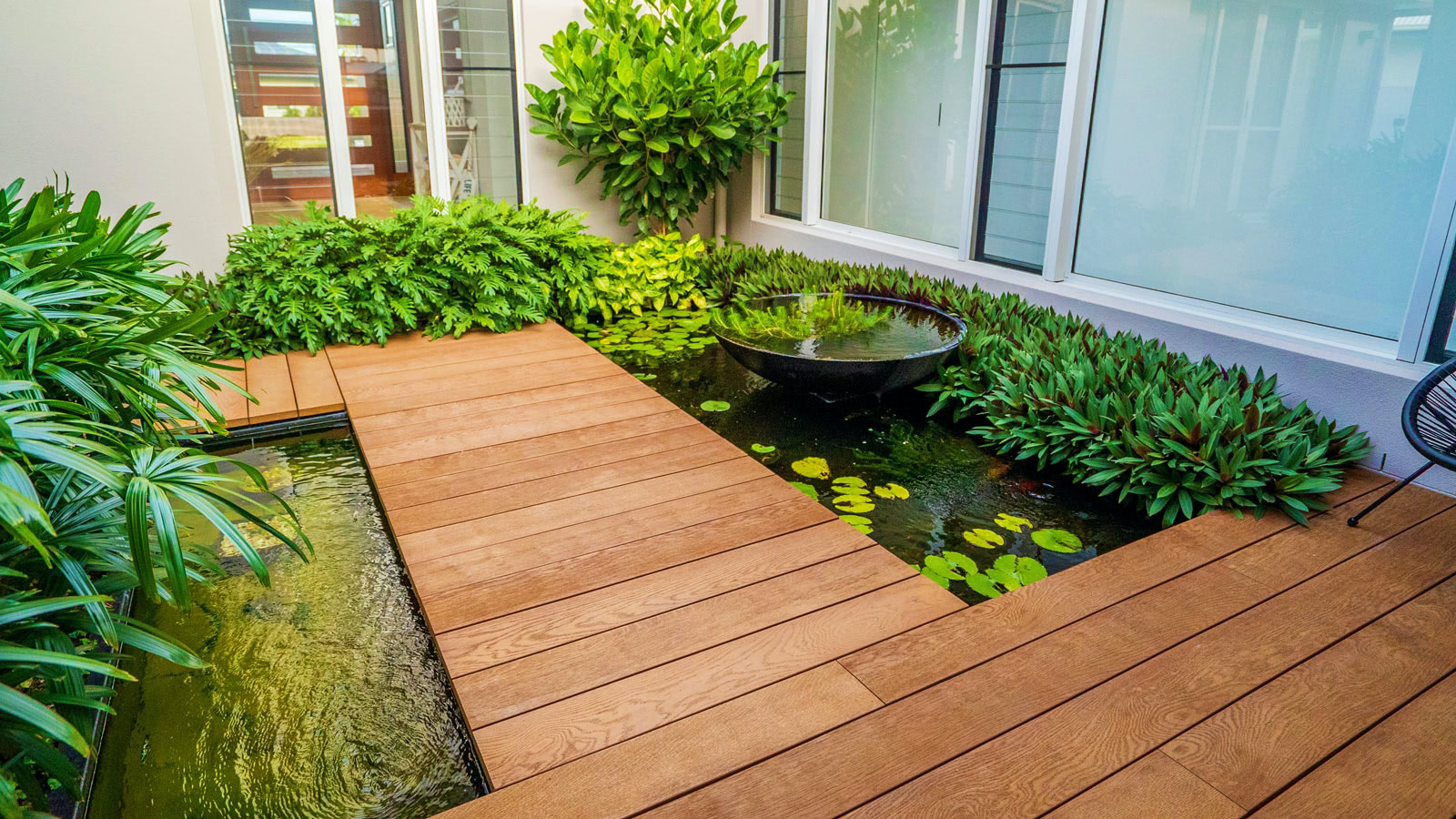 Our Composite Decking Building Services - Sunshine Coast
We offer all our clients a free onsite consultation to discuss their decking needs. We offer our expert advice to ensure that your decision produces the best outcome for your new or restored deck. We carry a large range of samples to see, feel and touch so that you can be confident that you have made the right choice. Give your Sunshine Coast Deck Builder Stilus Design and Construction a call today on 040 011 933.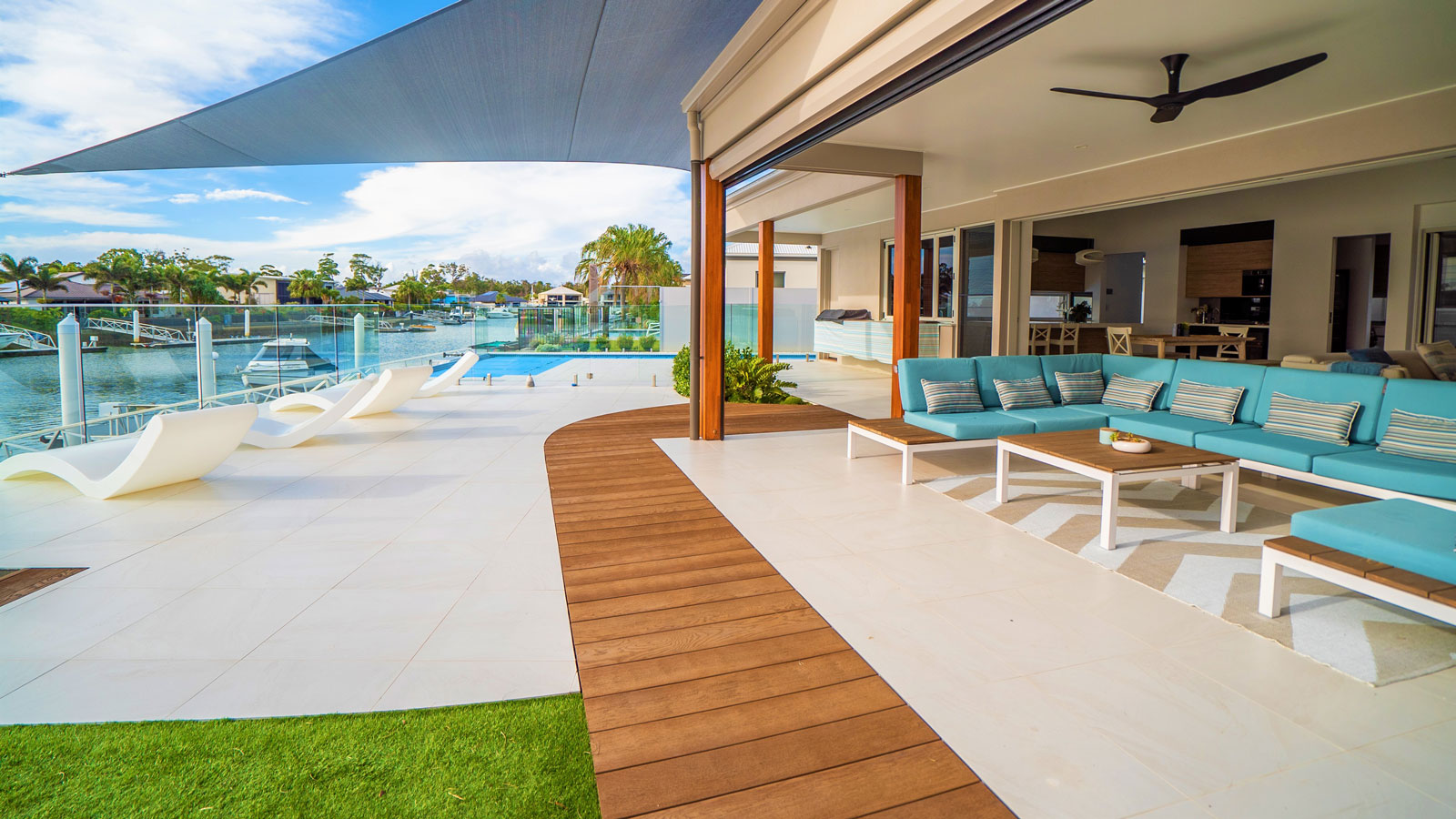 ---
Request a FREE site inspection
Meet with our builder for a FREE 1-hour consultation to discuss your project
Discuss design and layout
Receive great advice
Create a project budget