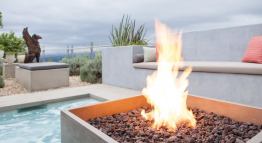 Winter in Queensland, can we really complain about the cold?
On average winter brings lots of fine, dry and mostly sunny days. The early mornings and evenings can certainly bring a fresh crispness to the air, with a few cold snaps travelling up from the south. But don't let this effect the way you love to spend time outdoors, in fact, embrace the new season for all it has to offer us.
Switch your hibernation routine from snuggling indoors, binge-watching Netflix, drawing shapes on the windows from your warm breath, too;
Sitting around a warm fire with friends and family
Grabbing a gas heater and finding that perfect spot to watch the sunset colours
        Installing an electric or gas heater into your outdoor space and enjoy it all season round
Lighting a classic open fire, finding the perfect stick and toasting marshmallows (open fires must be contained and controlled at all times)
Starting up the bbq and standing around cooking your favourite meal with that added smokey flavour
        Sitting around a Teppanyaki pit and having a grill off 
Winter is a fantastic time to enjoy the company of friends and family. Sharing stories, laughter, and heat are warming the body and soul. So heat it and enjoy the season. Why not head down to one of our suppliers (BBQ & Fireplace Centre Specialists, Yagoona Design Australia or Barbeques Galore) to grab a deal? There are options for eco-smart fires, electric heat strips, and outdoor fire pits. Many local fabricators can design to your specifications.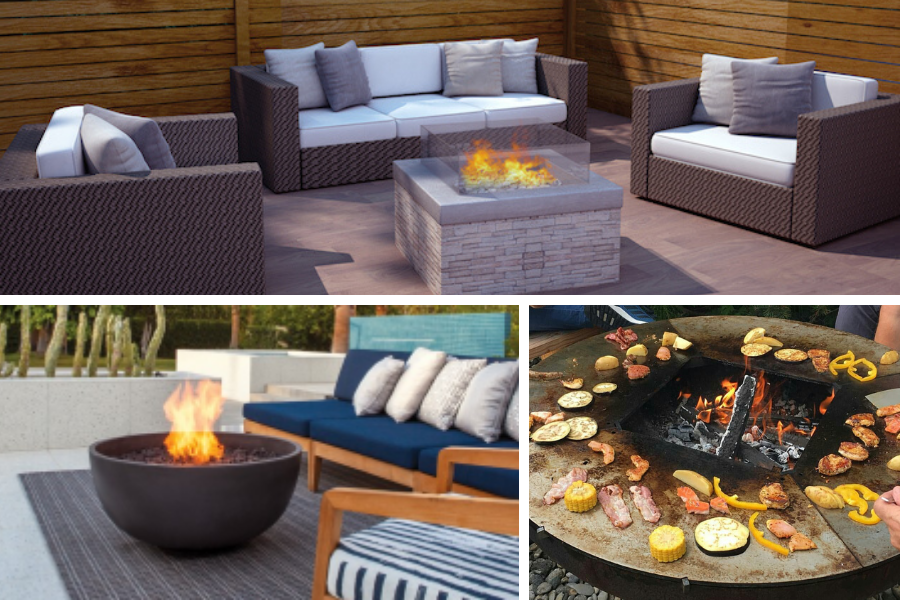 Interested in updating your outdoor entertainment area?
Head over to Pinterest, Houzz, or Stilus Design and Construction to see how you can make your outdoor area multi-seasonal.

Outdoor Entertaining

We all love it! It's where food is shared, laughter is harvested and lasting memories are created.