Do your kids want to play your pool all day, but you don't have a relaxing, shady place to watch them?
Do you wish you had somewhere to chill by your pool with a good book and a cold drink?
Desiring a place to gather and entertain at the end of the day?
Sounds like you need a poolside entertaining area.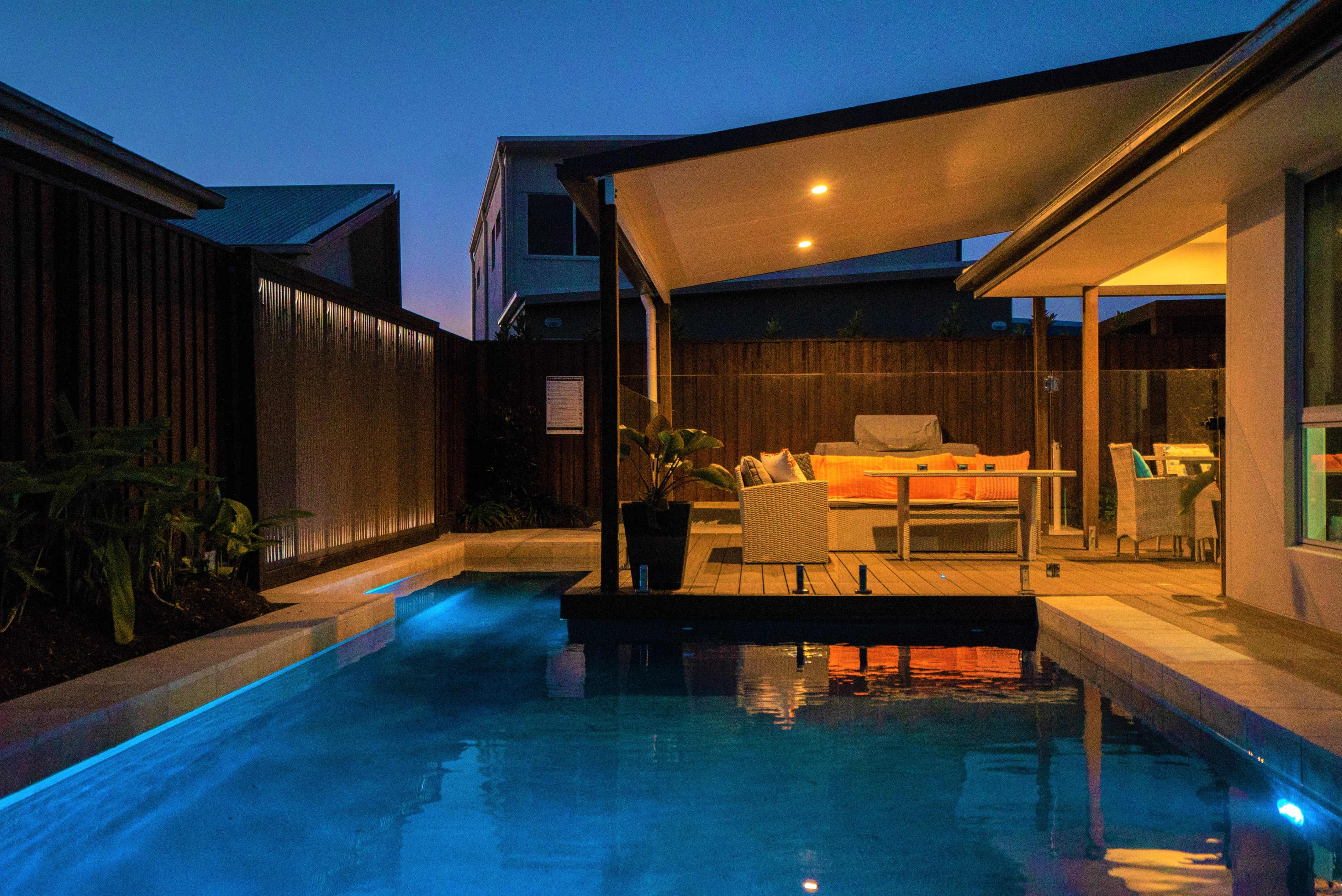 Whether it is an epic pool pavilion, a patio or a deck, an outdoor entertainment area can transform the average backyard into a private escape. You can relax poolside in the day and entertain with summer BBQs and pool parties at night. Outdoor entertainment areas create another living zone for your house and increase the value of your home.
We specialise in creating dream outdoor entertaining areas from concept to completion. No matter the budget, size or style of your project we can create your 'holiday at home' space.
6 tips create your idyllic poolside entertaining area. 
1. Analyse your space 
You have the house and the pool — now you need an outdoor entertaining area.
Sometimes starting from scratch is the best or only option, but also consider being creative with what you already have by updating an existing space.  Perhaps all you need is a deck replacement. Or you have composite decking around your pool and just need the shelter built on top to complete your pavilion. Maybe you have a patio coming off your house that can be transformed.
You can save a lot of money by working with what you have and achieve a stylish space you are thrilled with. For some inspiration, you can check out some of our renovations…
Before and after photos: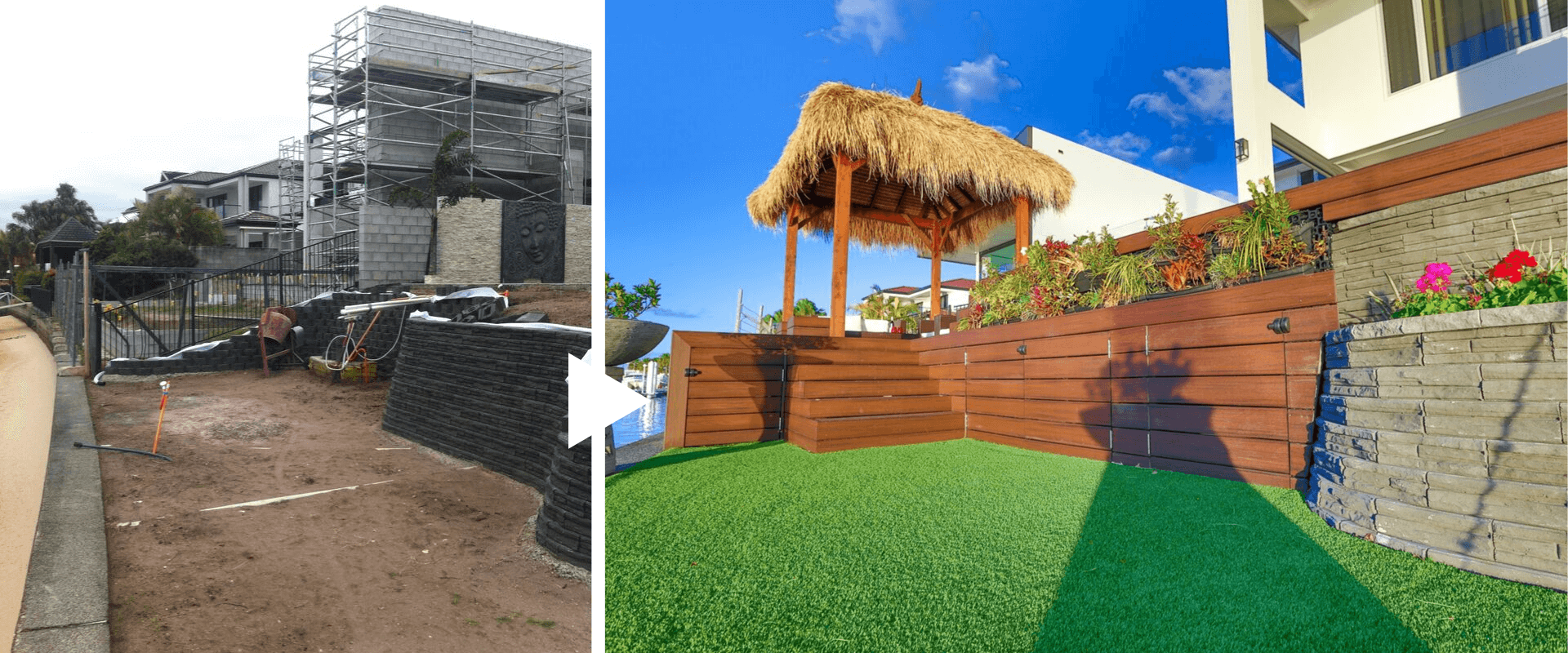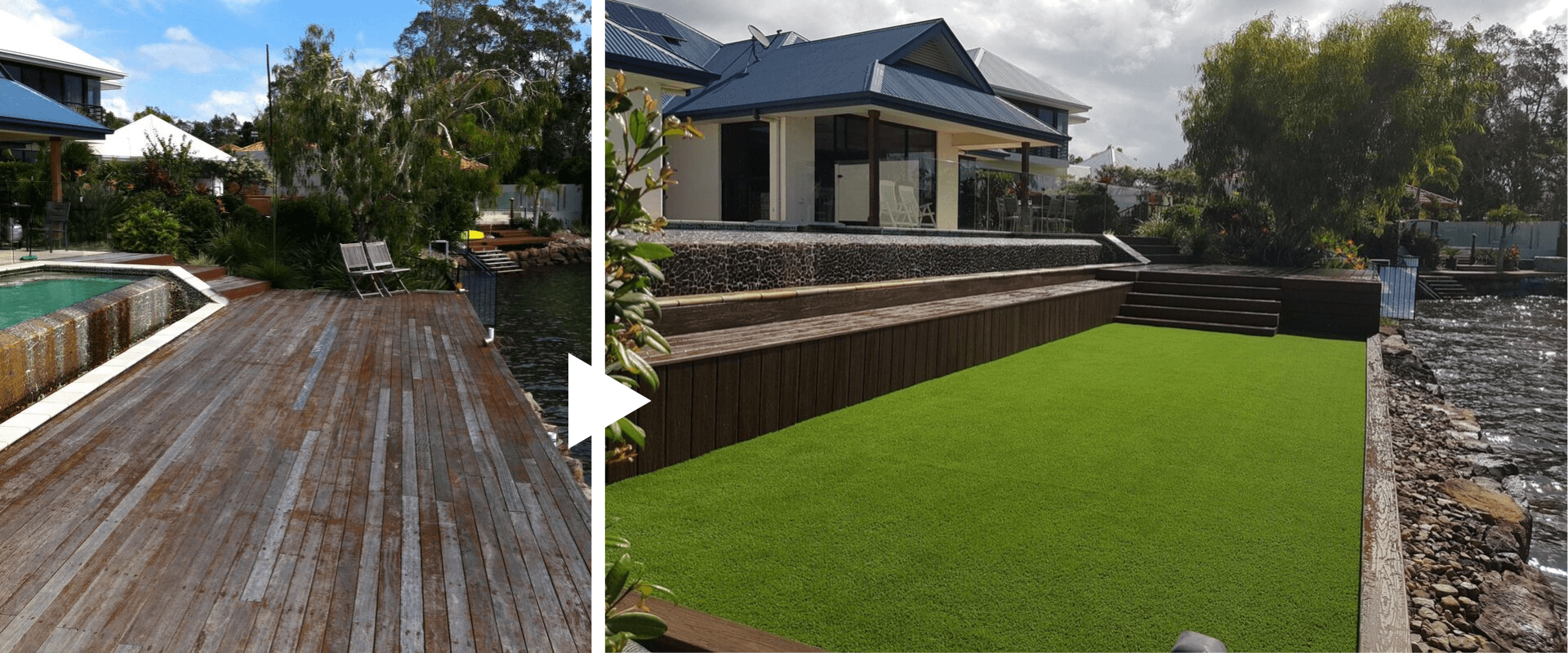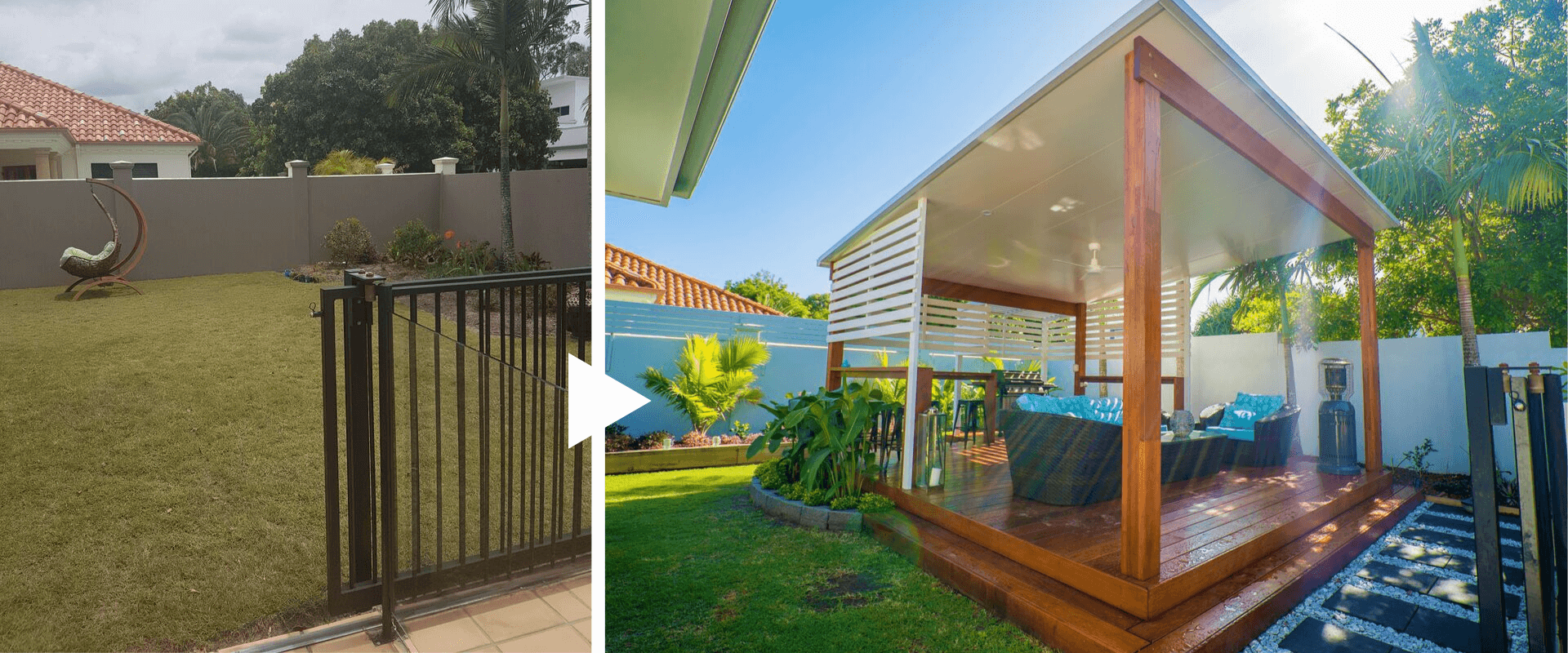 We can help you weigh up your options. Get in touch for a free 1-hour on site consultation. You will meet with our builder to:
Discuss design and layout
Receive great advice
Create a project budget
2. Consider how your outdoor entertaining area is used
Will your outdoor entertaining area be mainly used as somewhere to relax while watching your kids in the pool? Do you entertain weekly and need a fully decked out outdoor kitchen? Deciding what you need is the first step in creating your space.
This is when you need to consider functionality. For example, if you want an outdoor kitchen, you will need plumbing and power as well. Having these details planned at the beginning will ensure a smooth build.
If you're struggling to picture your space and how to plan it all out, we can create a concept design including sketches and 3D plans, and help you bring your vision to life.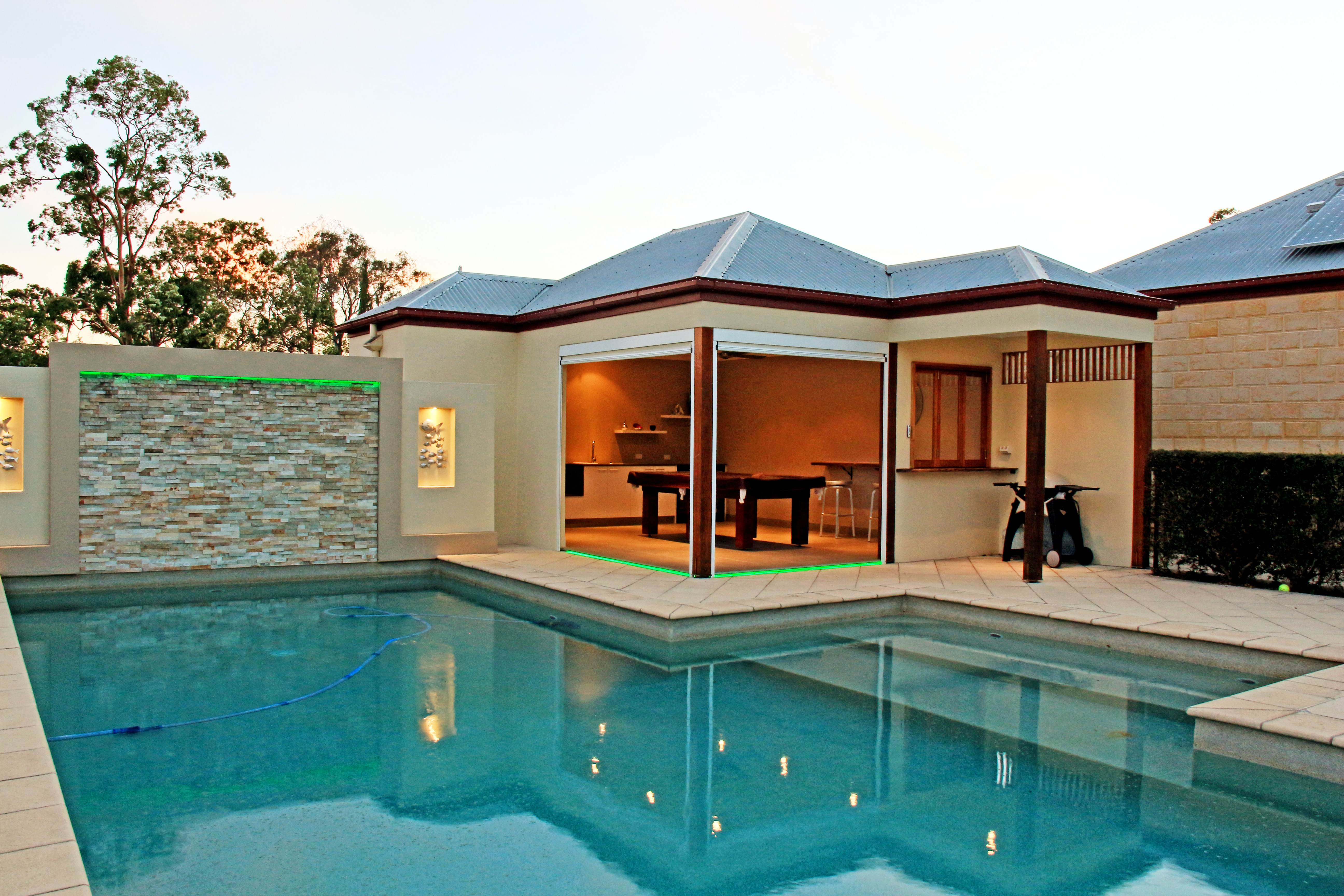 3. Get clear on your style
Your outdoor space can transport you to a lush tropical-inspired retreat, or an ultra-modern resort.
  It all comes down to style.
If not sure what your style is, start by visiting our hints and tips page. Here you will find some pre-loaded inspiration from Google, Pinterest, and Houzz.  Save the images that appeal to you and create a storyboard. Your style will be revealed.
Consider the current style of your home to ensure everything flows together as one gorgeous space. Keep in mind longevity – fads come and go, create something that you love and that you will be enjoying in the years ahead.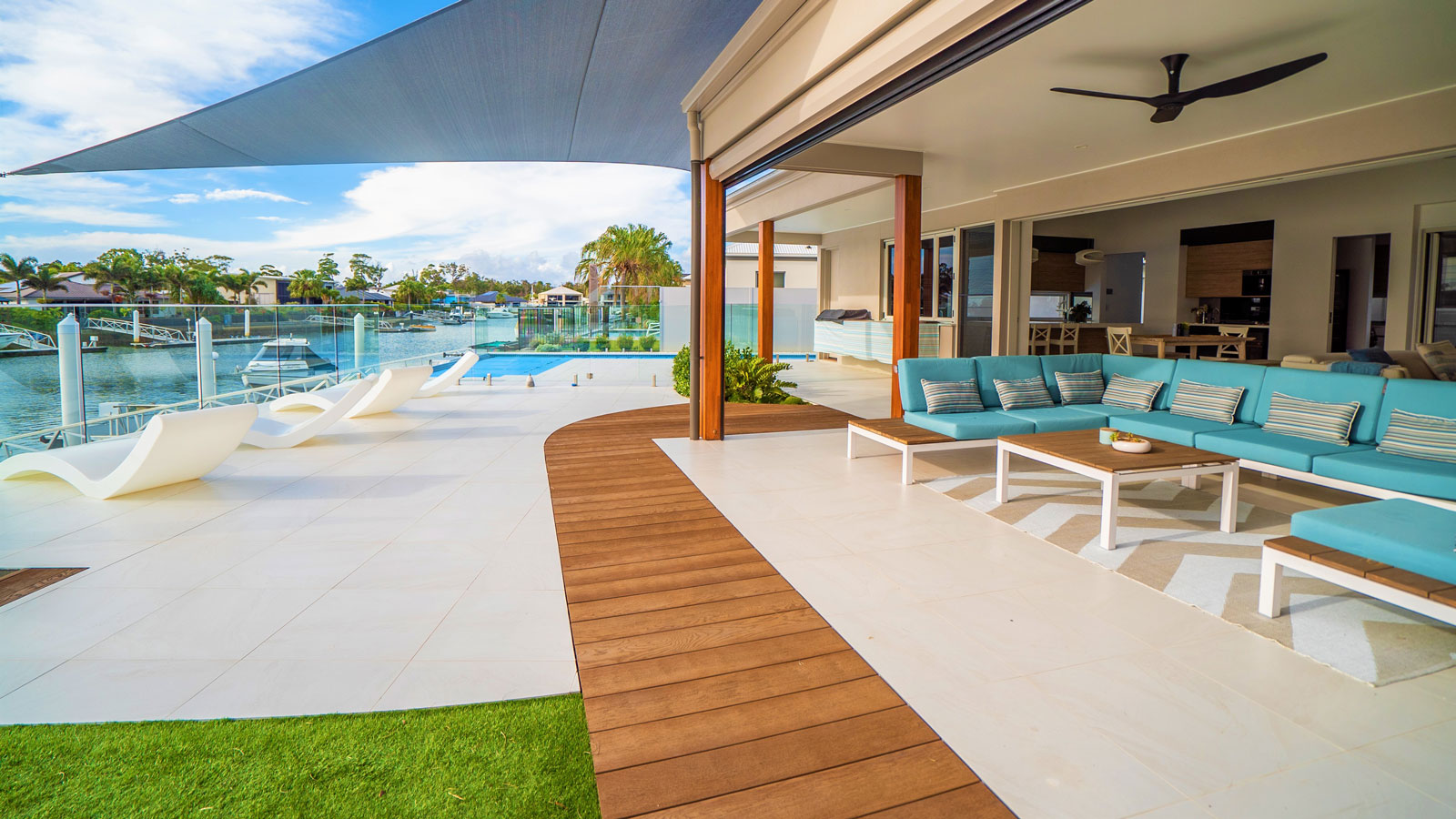 4. Select the right materials
When selecting materials for your pavilion consider the wear, tear, and maintenance that comes with a poolside space.
Composite decking is a low maintenance choice for flooring. With no need to stain, sand, or paint and hard-wearing capabilities that are stain, scratch, and mold resistant. You will be spending more time enjoying your deck than in maintenance, and it also looks fantastic.
Roofing materials used will contribute to the completed look and use of your outdoor areas. Colorbond, tile, insulated panels, thatch, and shade sails. Budget, style and building approvals will all help determine your choice.
Pool shape and style, take your pick! With a wide range of shapes, sizes and use available, you can find the perfect one for your family's needs.
Plants to complement your gardening style and visual appeal.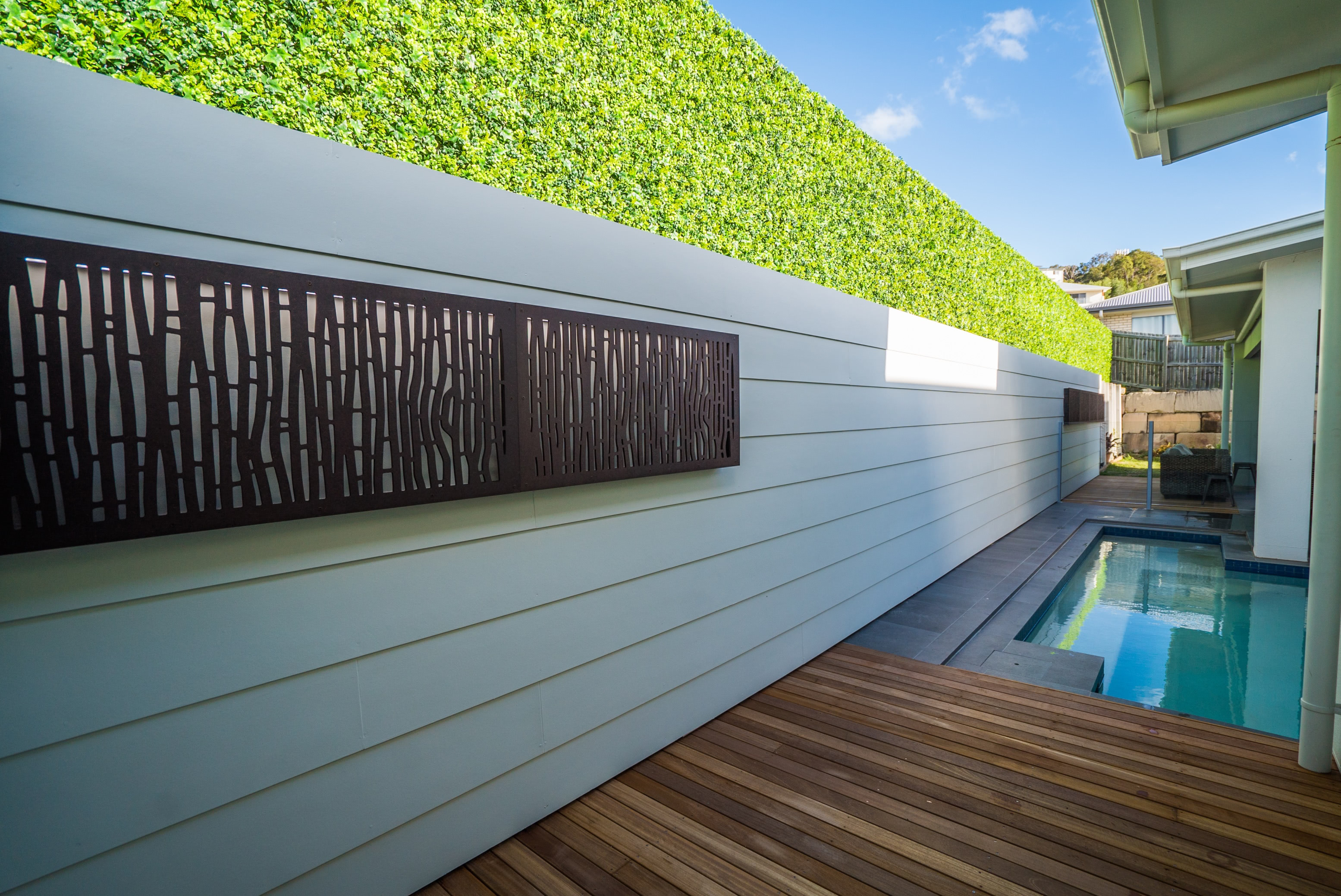 5. Create storage solutions
Clever storage solutions are a must in a poolside outdoor entertaining area. All the pool toys, towels and equipment need somewhere to live. So do your BBQ or outdoor kitchen utensils and appliances. Storage doesn't mean a compromise on style. We create seating benches that can double up as storage boxes. And can provide all the drawers, cupboards and cabinetry for your outdoor kitchen.  This will hide all the mess, so you are left with your uncluttered sanctuary.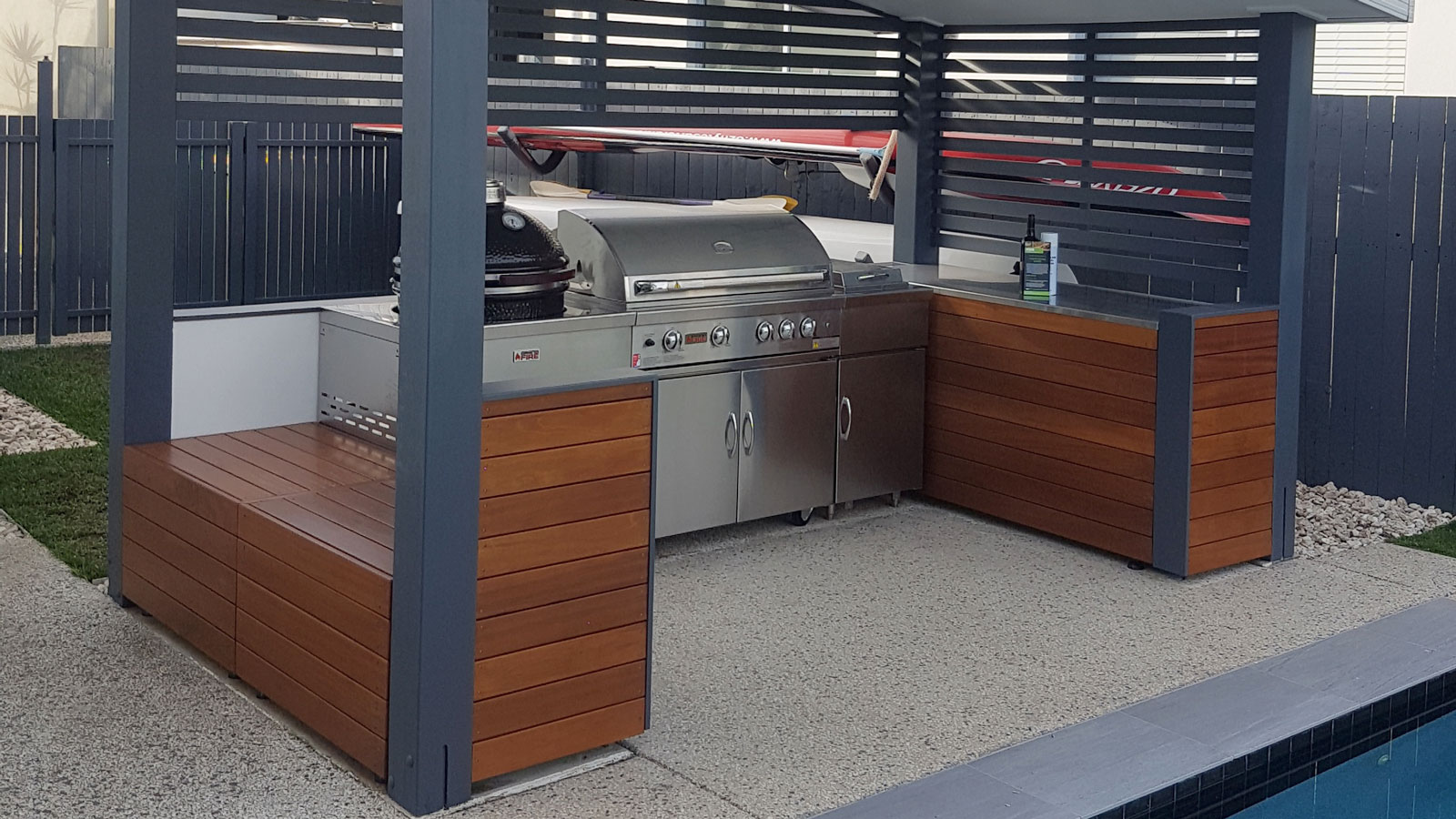 All the outdoor storage you need …
6. Final touches
Final touches such as soft furnishings, pot plants, and furniture will make your outdoor entertaining area come to life. Select items that reflect your desired style, refer back to your storyboard, and remember that these touches can be changed up as much as you desire!
We also recommend installing awnings and blinds to winter proof weather-proof your space.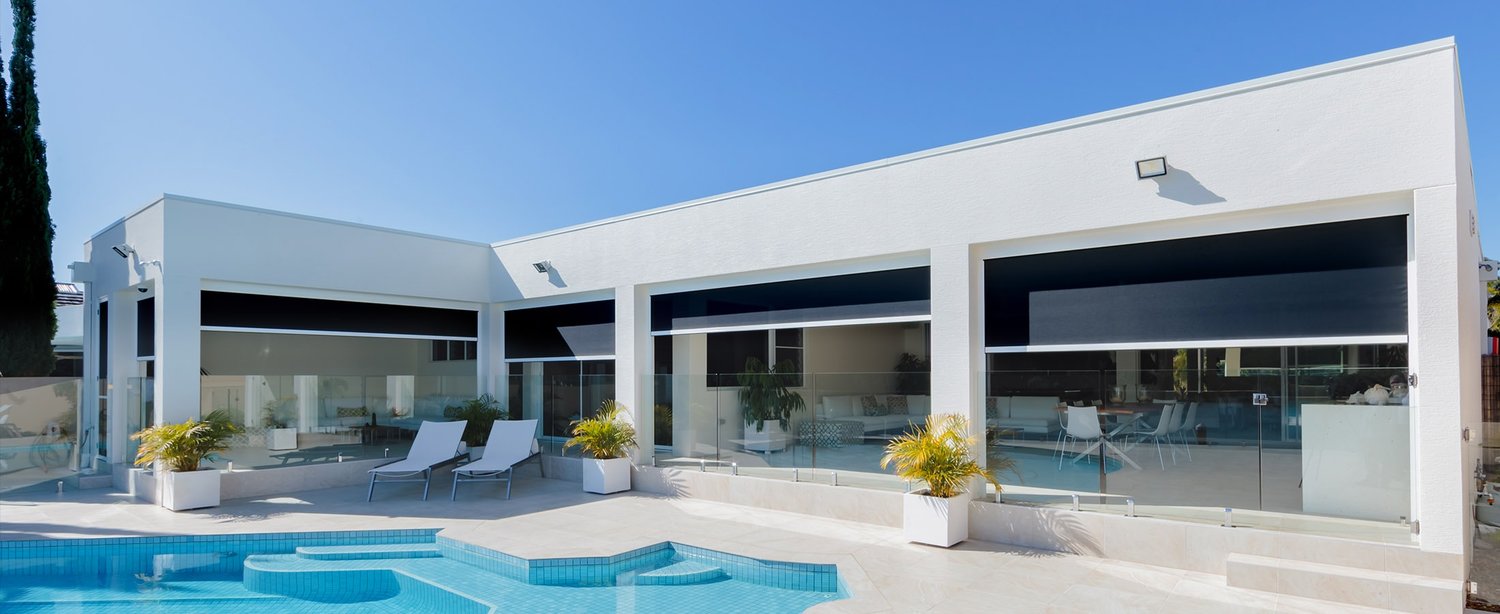 Weatherproof your space with blinds and awnings

Outdoor Entertaining

We all love it! It's where food is shared, laughter is harvested and lasting memories are created.